Our history
1888

In the heart of the Parisian district of Faubourg Saint Antoine on Rue de Charonne, François and Georges Gauthier found their house of decorative ornaments and apartment hardware. Originally named Gauthier Freres, it becomes Gauthier & Cie in 1945.

1888-late 1980s

Over the next century, the company sees four generations of Gauthier leadership. They develop the business and create over unique 1000 maquettes from Louis XV to art deco style for decorative ornaments and stylish accessories.

1990s

The Gauthier & Compagnie house leaves the family fold. With business dwindling, the company turns almost exclusively to trade.

2002-2015

Bernard Gauthier takes over and restores Gauthier & Cie to its former glory: He pushes for in-house manufacturing and brings sophisticated, motorized mechanisms into the classic world of rods and blinds manufacturing.

2015

Aurore Lebon, Bernard Gauthier's successor, joins the team of eight collaborators passionate about house values. She brings her personal knack for development to Gauthier & Cie in the ever-evolving decorative world where expectations to provide innovative and bespoke solutions are constantly on the rise.
1888

1888
1980

1990

2002
2015

2015
Our Team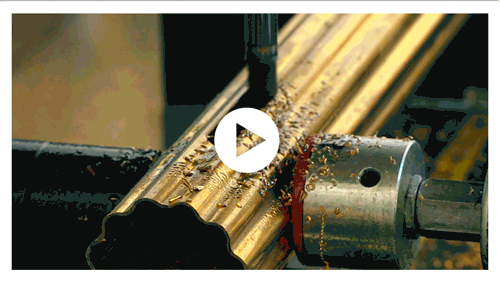 First and foremost, we are a close-knit team of eager professionals with boundless energy!!
Our high-quality products and customer service are the fruits of our exacting and high standards of excellence.
Direction
Aurore Lebon took over and has been running Gauthier & Cie since 2015 supported by Morgane for management and Caroline for communication.
The Workshop
In the workshop, our craftsmen, Thomas, Morvan and Sébastien use unique know-how handed down through generations of artisans to make, mount, test, and install our rods, blinds and mechanisms.
Thanks to their virtuous ingenuity, they are able to tackle even most complex configurations with style and innovation and are the source of our innovative techniques and technologies.
The project managers and the back-office
Welcome you with great pleasure to visit our Parisian showroom and workshop in Chartres. Well versed in both design and technical terminology, they are at your service to answer anyqueries you may have. This highly-skilled team ensures that each and every project is thoroughly tracked from its conception to its delivery.
Our Values
01
High Standards
We hold each and every solution to the same high standards and exacting degree of quality whether it be on our products, or customer service.
02
Excellence
We have inherited our know-how from past generations of craftsmen and we are proud of it. It's in our heart of hearts to keep the tradition alive, and never sacrifice on quality.
03
Listening
Listening to and understanding what our clients and our clients' clients envision, need, and desire means that we take unique ideas and transform them into bespoke, long-lasting, quality solutions.
04
Commitment
We devote the same careful attention and boundless energy to every project, from its inception to its delivery; this energy pushes us to imagine innovative, bold, attractive, and technical solutions for every window treatment.
05
A penchant for beauty
We have a penchant for beautiful things, particularly beautiful craftsmanship. Technology and skill are nothing if they are not part of what is beautiful in the eyes of our clients.
Long-term partnerships, with our customers and suppliers
Our loyalty, proof of their reliability:
Each of our suppliers hold themselves, and have for many years, to the same commitment to high-quality as Gauthier & Co. Some are recognized as "Entreprise Patrimoine du Vivant", some artisans are MOF (France's finest artisans): they offer unique know-how complementary to ours, and when necessary, we work together to develop solutions.
Their loyalty, proof of our reliability:
Among our long-standing customers, you'll find the biggest names in decoration and interior design. Some are labelled EPV, others are Compagnons du Devoir, du Tour or MOF, elite French organizations which recognize highly skilled artisans. If they have been loyal to us for so long, it is because they find our products and services meet their expectations.
Gauthier & Cie, Our low profile
We like to keep a low profile, and though our name is rarely advertised, we have installations all over, in many prestigious locations.
Gauthier & Cie products are found in many private residences, chalets and mansions in France, Monaco, Brussels, London, Moscow, Beiruit, Doha, Southampton, Miami, New-York, Cran Montana, Gstaad, Azerbaijan, Africa…
They trust us
Gauthier & Cie is honored to collaborate with both internationally renowned upholsterers as well as exclusive and marvelously talented specialists from today's leading architectural, interior decoration, and interior design firms.